An FMCSA Registered ELD Solution
WHAT DO YOU KNOW ABOUT THE ELD MANDATE?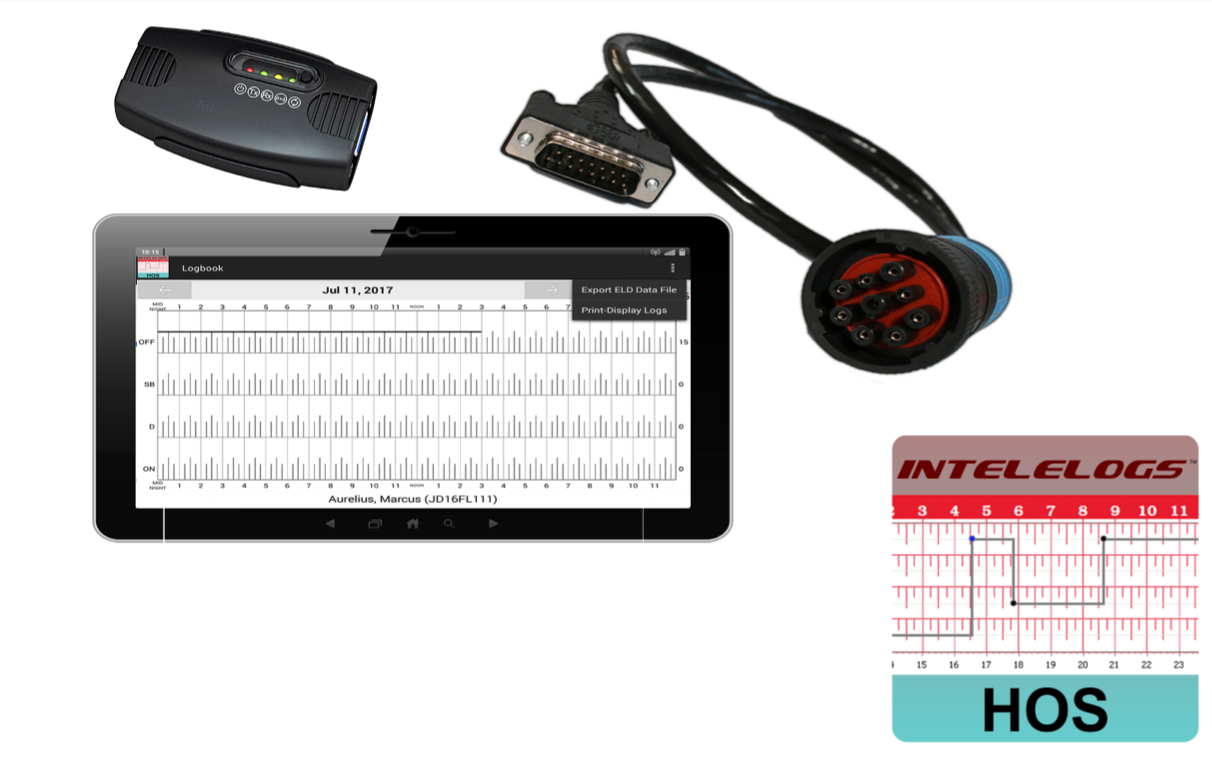 WHAT IS AN ELD?
An ELD is an electronic logging device designed to log the hours of service (HOS) for professional truck drivers. An ELD will connect to truck engine data through its vehicle diagnostic port and record driving activity.
WHY IS THIS NEEDED?
The FMCSA made the decision to move drivers from paper logs to electronic ones, was to make the roads drivers drive on each and every day safer. An ELD will ensure logs are accurate and within the hours of drive time allowed. ELDs also allow for easier hours of service (HOS) recording – taking the manual process out. The U.S. Government and the Federal Motor Carrier Safety Administration (FMCSA) ruled that carriers and drivers who use paper logs, or logging software, must transition to an FMCSA compliant ELD by December 18, 2017.
HEAD OFFICE
2355 Carson Ave
Carson City,  NV 89706
R&D Facility
28130 Ave Crocker
Valencia, CA  91355
CALL US NOW
+ 1 707-65-ELOGS
+ 1 707-653-5647
Write to us
admin@intelelogs.com